Boilerplate
The lychee.js Boilerplate is the Starting Point for each Project or Library that integrates the lychee.js Engine.
The Boilerplate is 100% compatible with lychee.js Studio and all Definitions and Entities can be modified and edited in a graphical manner. It is also 100% modifyable in an automated manner using the lychee.js AI stack.
The lychee.js Breeder initialization bootstraps all dependencies and manages all libraries in your project.
# This will create a new lychee.js Project
cd /opt/lycheejs;

mkdir projects/my-project;
cd projects/my-project;

lycheejs-breeder init;
			
Screenshots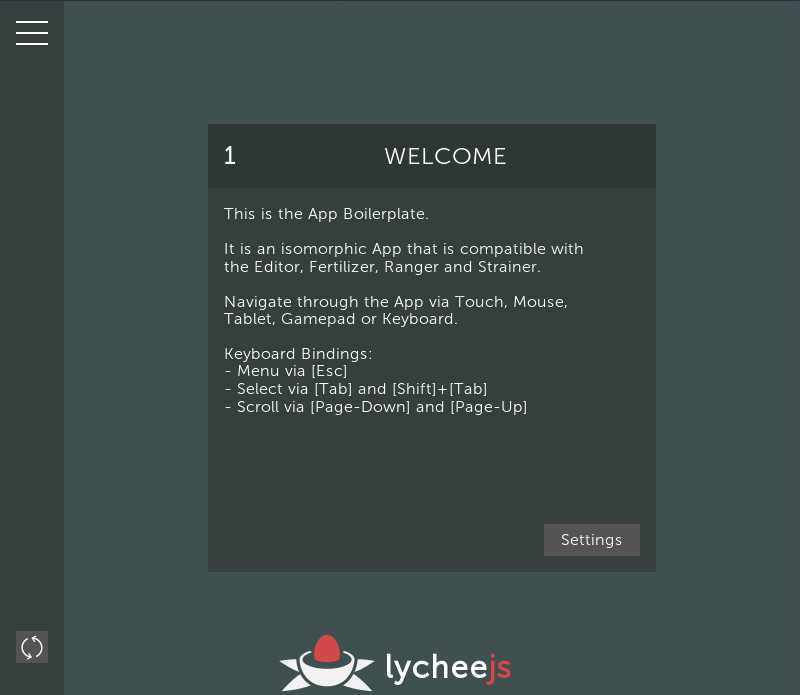 Downloads